Welcome to Webmotions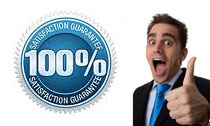 During the last ten years or so, internet hosting and website design has evolved into a highly complex and competitive industry, in which the private and public sector is expected to comprehend and facilitate with ease.
For many, this has not been the case and today, thousands of people with a personal or commercial need to own a website remain confused and uncertain about the language used, and the process required to obtain and maintain a website.
Furthermore, having established a website, fewer people know how to make the site rapidly respond to browsers using the prime search engines.
Recognising these flaws amongst the current offering of service providers became the motivation for Webmotions.
Webmotions is a 'one stop shop' where customers can source valuable information on domain name selection, have their own website designed, choose a hosting package to suit their particular needs, have their website optimised for national and international search engines, maximum browser search results, enjoy unlimited email addresses, domain aliases and forwarders, and experience the benefits of a user friendly control panel interface, and the security of website management.
To support the wide range of services available, Webmotions offers a 24/7 service to all customers and to date has maintained a 99.999% uptime.
Webmotions has replaced the agony and frustration of establishing a website, with a pleasing, satisfying and efficient service to you, our customer. Experience the difference!
Our Skills
Through years of experience, our staff are highly trained in all forms of digital media.
WEB DESIGN 100%
Custom Programming 100%
Print Design 85%
Content Management Systems 95%
eCommerce Applications 95%
Branding 85%
Search Engine Optimisation 95%
Hosting 100%
Domains 100%
Stages Of Our Work
Planning
A skilled consultant will assess your project requirements and formalise a project plan. All aspects of your project will be discussed and recommendations will be provided as required.
Design
Based on previous consultations, design concepts will be created providing a visual concept of your project. Designs will include layout options, color schemes and your company branding.
Development
Upon approval of your design concept, a development environment will be established and work will begin. A test URL will be provided enabling full access to your project as it progresses.
Testing & Support
All projects undergo compatibility & performance testing across various platforms. Hand-over documentation is created and the project is transferred to your production environment.
Our Clients